AeroAdvisors Inc., The Company:
AeroAdvisors Inc. was formed in 2018 by aviation veteran Richard Hodkinson. The company represents Buyers & Sellers of business/corporate aircraft. Proper representation is crucial to achieving the best outcome in an aircraft transaction. The cost of being poorly represented is far greater than the fee we charge to guide our clients through the process. Our guidance includes but is not limited to:
Aircraft Purchase
Market evaluation
Aircraft search, present top 3 options
Management & oversight of offers
Management & Oversight of Pre-Buy
Oversight of delivery & entry into service
Aircraft Sale
Market evaluation
Recommend asking price & sale strategy
Provide professional photography & brochure
Online marketing, Website & email blasts
Direct marketing, networking and contacts
Presentation of offers with recommendations
Assistance in sale agreements
Management & Oversight of Pre-Buy
Oversight of delivery
Dealer and broker cooperation;
Richard Hodkinson the company's principle has spent 40 years developing industry contacts and relationships. Our relationship with dealers and brokers throughout the world enables us to deal with the best people to ensure maximum market intelligence and exposure. Whether you're buying or selling an aircraft, you can benefit on the experience, guidance and relationships that only 40 years in business brings.
AeroAdvisors is proud to work with and have at its disposal some of the top aviation maintenance, law, tax, & accounting companies and individuals to support the work we do for our clients.
Aviation Consulting
AeroAdvisors provides expert aircraft management guidance through consulting. AeroAdvisors is not an aircraft management company. We use our expertise and experience to help aircraft owners with their existing management company relationship or to find the best management company for their specific needs.
AeroAdvisors also makes itself available to provide aviation expert witness consulting.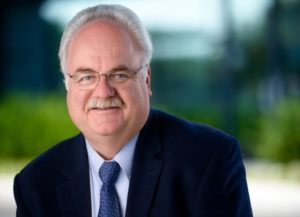 Richard Hodkinson brings over forty years of aviation experience to the table.  Aside from forming and running more than one successful aircraft management and charter business he has advised individuals and corporations in the acquisition, sale and management of business jet aircraft for twenty-five years. Whether assisting an individual in the selection and delivery of their first aircraft, brokering the sale of an aircraft, or supporting a large flight department Richard's thorough knowledge of the aircraft acquisition and sales business as well as the aircraft management business combined with his flight department operational and leadership experience affords his Clients a vast expertise rarely found today.
Richard's aviation career began after school and on weekends when he started washing aircraft in exchange for flight time.  Six years later, Richard was running a small charter company and serving as captain of a Beechcraft King Air 200. He went on to manage several charter companies and corporate flight departments flying a variety of jet aircraft in worldwide operations.
Between 1994 and 2012, Richard founded and managed two separate corporate jet aircraft management, charter and sales companies the largest expanding to a fleet of more than 27 jets flying over 12,000 hours annually.
Richard has accumulated more than 16,000 hours of accident/incident free flying and has been awarded Safe Flying awards from the National Business Aviation Association.  Over his career he has held the positions of Jet Captain, Chief Pilot, Director of Operations, Director of Flight Operations, Vice President, Vice President of Sales & Acquisitions, Vice President of Business Development, President, COO, and CEO.  In the 1980'S Richard learned to fly the Learjet from Harvey Hop who was at the time the highest time Learjet pilot in the world. From 2012 through 2017 he flew the Learjet 20 & 30 series aircraft with his friend Clay Lacy the founder of Clay Lacy Aviation and highest time pilot in the world.
Richard founded AeroAdvisors Inc. in 2018 where he makes himself available to individuals and corporations providing expertise and guidance in the acquisition and sale of aircraft as well as business consulting related primarily but not limited to aircraft and flight department management.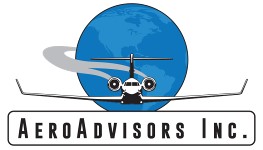 More Information...
Please contact us for more information.